Shanghai Waseta Int'L Trading Co.,Ltd.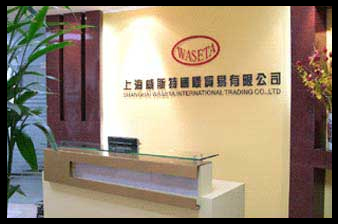 Established in1998, Shanghai Waseta International Trading Co. Ltd. is located in the Lujiazui finance and trade district of Shanghai. We are the leading manufacturer and exporter of amino acids, herbal extracts and nutritional supplements.
With over a decade of development, Waseta has built a good reputation among both domestic and foreign customers. We own a modern manufacturing company in Jiangsu province, and we have also established a branch and a warehouse in the United States. Our headquarters in Shanghai consists of R&D, sales and customer service departments.
We always pursue "quality first" and our production follows the cGMP guidelines. Our finished products are tested by us and United States independent labs.
Besides top quality, the price of our products is very competitive, and we support our customers in developing their own markets.
Since Waseta was founded, we have been conducting our business in a spirit of people-orientation. We have an excellent team with integrity, competence and professionalism. Our long term goal is to build an eastern brand in terms of quality and trust, and to contribute more to improve the heath of human beings.