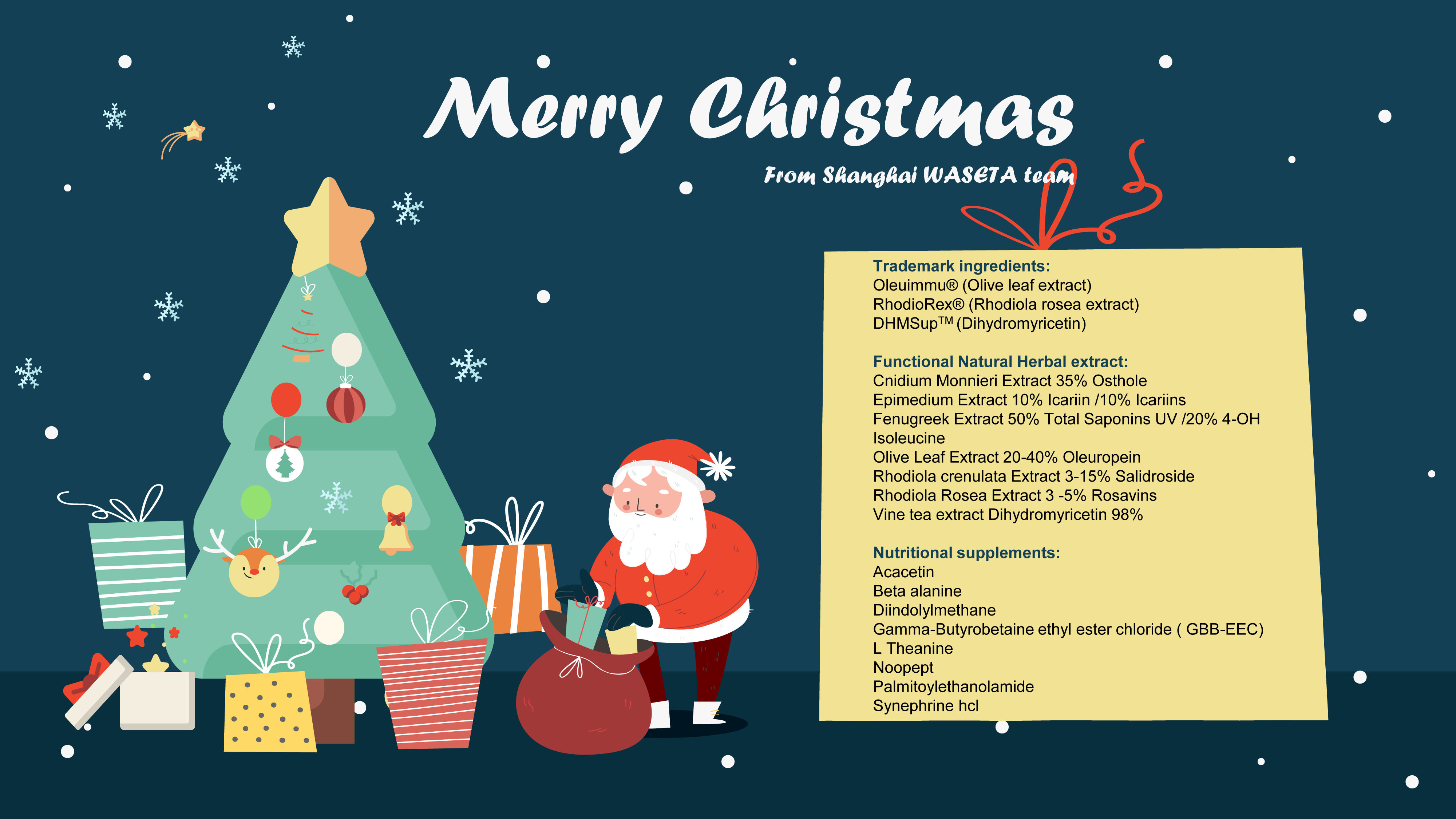 While the year 2020 is behind us as a different year than we expected and planned a new year awaits us as a powderful occasion.
2021 offers all the world a chance to welcome a fresh start to reinvigorate our enthusiasm for chasing goals and dreams.
We're getting ready to come together again for great business in 2021. The following are the products that our company will focus on in the New Year. Please free to contact us if you have any interest.
Trademark ingredients:
Oleuimmu® (Olive leaf extract)
RhodioRex® (Rhodiola rosea extract)
DHMSupTM (Dihydromyricetin)
Functional Natural Herbal extract:
Cnidium Monnieri Extract 35% Osthole
Epimedium Extract 10% Icariin HPLC /10% Icariins HPLC
Fenugreek Extract 50% Total Saponins UV /20% 4-OH Isoleucine
Olive Leaf Extract 20%-40% Oleuropein
Rhodiola crenulata Extract 3%-15% Salidroside
Rhodiola Rosea Extract 3% -5% Rosavins
Vine tea extract Dihydromyricetin 98%
Nutritional supplements:
Acacetin
Agmatine sulfate
Beta alanine
BCAA instant
Diindolylmethane
Gamma-Butyrobetaine ethyl ester chloride ( GBB-EEC)
L Theanine
L Glutamine
Leucine instant
Palmitoylethanolamide
Synephrine hcl
We wish you and your famillies peaceful holidays and a great start to the New Year!
Stay safe and healthy!
Shanghai WASETA Team